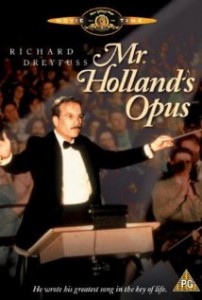 If you had to choose one quality for a manager, what would it be?
Ask a room of seven different people and you'd probably get seven different answers.
Recent research from The Mind Gym identifies seven talents that distinguish exceptional managers. But of those seven, one is most important: Relate, the ability to build relationships of all types. That's because it multiplies the effect of each of the other six areas: Coach, Innovate, Energise, Thrive, Direct and Execute.
Without the ability to relate, any leader's efforts can quickly fall on rocky ground. In fact, The Mind Gym suggests that however skilled a manager is in the other six areas, their impact will be limited if they are unable to build effective relationships with others. 
To do this, you need to make a connection. That means taking an interest in what they're interested in, seeing things from their point of view, and acting accordingly. For them to be interested in you, you need to be interested in them.
One leader who learns how to do this the hard way is high school music teacher Glenn Holland in Mr Holland's Opus.
Holland's passion is composing music, not teaching it. But he takes on a high school job to pay the bills and, hopefully, give him spare time to work on his music.
In his early months, Holland goes through the motions in his music classes, teaching music theory from a text book and expecting his students to enthusiastically take it on board. In reality, they're dozing at the back of the room.
Five months later, he's angry at how little they've learned and puts the blame on them. 'Nobody could teach these children,' he complains to his wife.
But knowing he has to make teaching work, he takes a new tack – asking his students what music they listen to, and constructing his lessons around that. He introduces a rock 'n roll twist to his lessons – to the consternation of the vice-principal – and starts to make a connection with his students.
As a result, they sit up and take notice in his classes.
Holland transforms not only his teaching, but also his own enjoyment and sense of achievement. He starts seeing how he can make a difference to people's lives.
All from making an effort to make a connection.
Managers can make the same mistake. They go through the motions of performance reviews, team briefings and so on without really taking the time to deepen the connection with their team members: to find out about them as a person, what makes them tick, what they like and dislike.
Only by taking time to really connect with their team – as Holland does with his students – will they become effective leaders.