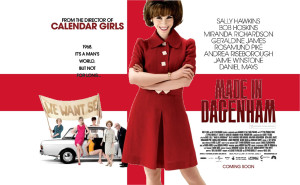 It's a sad fact that most communication falls on deaf ears.
In the era of Twitter, smartphones and billboards that talk to you, we're each assailed with messages every minute of the day.
As a leader, how are you going to make sure your message is the one people listen to?
The role of stories
Mention the word 'storytelling' in a work setting and I'll guarantee some raised eyebrows. But thousands of years of evolution – from early cave paintings to modern movies – have made us naturally receptive to stories.
So why are they not used more widely – or effectively – in business? 
It may be because leaders don't understand how to use storytelling effectively or authentically. They may feel uncomfortable, or mistake anecdotes for stories.
Many leaders also struggle to think of – or remember – good stories.
I make a note of every good story I hear in Evernote so I can re-use it in the future. But it's not always easy.
One of the wonders of stories is that you don't always recognise them for what they are. They slip under your guard, leaving you to reflect on their meaning. It's what gives them their power.
Stories can be used in business to craft an organisational narrative: where the business is going, and how it plans to get there.
They can also be effective in conveying everyday messages. As Garr Reynolds points out in Presentation Zen: 'Once a younger worker hears the story of what happened to that poor guy who didn't wear his hardhat on the factory floor, he never forgets the lesson (and he never forgets to wear his hardhat).'
Understanding story structure
To craft an effective story, you need to know the elements. In Resonate, Nancy Duarte identifies the most basic story pattern: situation, complication, resolution.
Dr Nick Morgan takes this further in his Public Words blog, identifying five basic story types: Quest (the most common), Stranger in a Strange Land, Love Story, Rags to Riches, and Revenge. Watch Nick explain the different types below.
Crafting a story for your business
Let's look at how the most common story type, Quest, is used as the structure for Made in Dagenham – along with how it could be used as a business change narrative for fictional company Superwidgets Ltd.
Next time you need to communicate an important strategy, plan or change, think about how you can craft it into a story.
1. Initial harmony
Made in Dagenham: Rita, Eddie and their friends live happy, contented lives in a close-knit community, illustrated by a lively night out at the social club.
Superwidgets Ltd: 'Our business has grown steadily, creating a solid niche in our market. Everyone can be proud of the part they've played in getting us to where we are today.'
2. Harmony disturbed
Made in Dagenham: Ford's refusal to agree to the ladies' re-classification as 'skilled workers' creates disharmony: they realise their employer is taking advantage of them.
Superwidgets Ltd: 'Dark clouds are looming. We are in the worst recession for nearly 80 years. Aggressive competitors are rapidly expanding into our market, taking a big chunk of our sales.'
3. Hero is found
Made in Dagenham: In common with many heroes, Rita is initially reluctant to spearhead her union's campaign against her employer. But she does so because she genuinely believes it's the right thing to do.
Superwidgets Ltd: 'We're facing the greatest challenge in our history. But we have a secret weapon: we know our people are the most committed in the industry and capable of rising to the challenge.'
4. The quest
Made in Dagenham: Rita takes on her quest to overturn Ford's decision on their classification. She's persuaded by her mentor, union representative Albert, to take on an even bigger quest: campaigning for equal pay legislation.
Superwidgets Ltd: 'Our goal is to become the number 1 company in our market. To do that, we need to transform our operations in two ways: product quality, and customer service. We will introduce cutting edge training and development to support you all in making that happen.
5. The trials
Made in Dagenham: In pursuit of her quest, Rita undergoes many trials. Her husband and male colleagues become bitter and angry. Her own colleagues are tempted back to work. Her best friend even blames Rita for her husband's suicide. But she emerges a stronger and more complete person.
Superwidgets Ltd: 'The road ahead will not be easy. Transforming product quality will mean learning new production methods and introducing flexible shift patterns. But each of us will become the most skilled widget makers in the industry.'
6. Harmony re-established
Made in Dagenham: Harmony is restored with a successful meeting with Labour MP Barbara Castle, at which Rita negotiates an immediate, substantial pay increase and the promise of legislation to come.
Superwidgets Ltd: 'With this innovative and ambitious plan, we will restore Superwidgets to its place at the forefront of the industry, making it stronger than it has ever been to face the challenges of the future.'
Have you used stories at work? How effective have they been? What could have made them better?