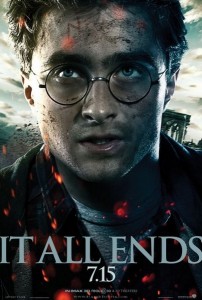 There were some misty eyes around the world recently – including mine – at the release of the final Harry Potter movie.
I've loved both the books and the films, and Deathly Hallows Part 2 was a fitting finale to a movie series that got better and better. But can Harry teach us anything about leadership?
Scott Eblin argues in an interesting post on his Next Level Blog that Harry Potter demonstrates most of the characteristics of servant leadership. So how does he fit with Kouzes and Posner's five leadership practices?
In Harry Potter and the Order of the Phoenix, Harry is a good example of enabling others to act, as he trains a willing group of friends to defend themselves and become part of 'Dumbledore's Army'. 
But I think Harry is most likeable as a character because he is never afraid to do what he believes is the right thing. He's someone who, from his first day at school, is not afraid to be true to himself and do things differently because he believes they're the right things to do.
That might be standing up to the school bully, or befriending those who appear 'different' – whether fellow students like Luna, or house elves like Dobby. It's a strength of mind which many of us probably wish we had when we were growing up, and a quality which makes him 'a most unusual wizard' in the eyes of the duplicitous goblin Griphook.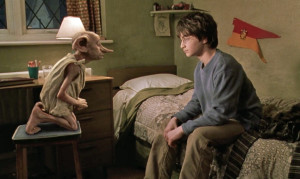 For me then, Harry most embodies the practice of 'modelling the way' – having both the conviction and courage to take the right course and show others the way.
In Deathly Hallows Part 2, however, perhaps it is Neville who most strongly demonstrates this quality. Faced with Harry's apparent death, it seems the fight has gone out of his loyal supporters. But it is Neville – an unlikely leader for most of the series – who is first to step up and declare that the fight must continue, whatever the cost.
It's the culmination of a lovely character arc, where the timid, disaster-prone boy from the early films chooses to lead, taking on the student leadership role at Hogwarts in Harry's absence, and ultimately playing a crucial role in Voldemort's downfall.