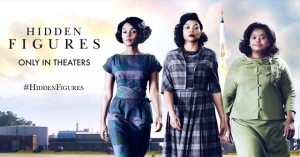 We all have people in our organisations who don't receive the recognition they may deserve. The ones who work away in the background, not getting the limelight – yet just as important in determining whether a project or organisation succeeds or fails.  
The movie Hidden Figures is a great example. It spotlights the crucial contributions of African-American women mathematicians to the American space programme in the 1960s, focusing on three women in particular: Katherine Johnson, Dorothy Vaughan and Mary Jackson.
In a racially-segregated Virginia, these women battle racism and sexism to play a key role in the space race. Yet their story is only now coming to light, with the publication last year of Margot Lee Shetterly's book and the subsequent film.
It's a story full of potent leadership lessons: here are five that you can action today.
Remove barriers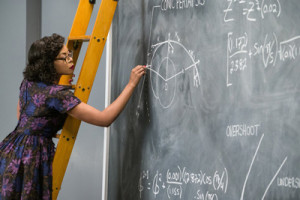 A primary role of any leader is to remove the barriers that prevent their teams from doing a great job. And for these women, barriers are a daily occurrence.
For Katherine, on a new assignment at the Flight Research Division, it means a 40-minute round trip just to visit the 'coloreds only' bathroom on the other side of the campus. It means being the only one in the room barred from using the communal coffee facilities. It means being ignored or spoken down to on a constant basis.
The chief engineer, Paul Stafford, is happy to let Katherine struggle, and fail. But when the section head, Al Harrison, learns of the impact on Katherine, he takes action. He strips off the label of the 'coloreds only' coffee pot, and dramatically takes a crowbar to the sign on the 'coloreds only' bathroom. He shows he's willing to defy convention, even state law, if it means his team can perform more effectively.
"We get to the peak together," he declares, "or we don't get there at all."
Create a performance culture
With the US trailing Russia in the space race, Harrison moves to create a high performance culture in his team. When Katherine joins, he tells them that no one should have a problem with having their work checked by someone else. It's a call for his team to leave their ego at the door in the pursuit of excellence.
When the Russians become the first country to put a man into space, Harrison gathers his team again. He tells them they'll all be working late from now on – and anyone who doesn't want to play their part is welcome to leave.
"We're in the fight of our lives, people," he tells them. It's a clear reset of expectations in the face of greater urgency.
Show resilience
Mary Jackson's quest to be an engineer seems to hit an insurmountable obstacle, when the only college offering the qualifications she needs is a whites-only establishment.
But with the civil rights movement rapidly gathering pace, and with encouragement from her husband and colleagues, Mary refuses to give in. In the scene below, Mary takes her case to court, persuading the white judge to relax the rules with a masterful example of effective influencing.
Through her persistence and resilience, she succeeds in changing the prospects of success not only for herself, but for every other black woman striving to overcome restricted opportunities.
Keep developing
The news is currently awash with stories of how robots are fast replacing human roles. Dorothy Vaughan, unofficial supervisor of a group of African-American women 'human computers', faces a similar problem. When a brand new IBM mainframe computer arrives on site, she realises it will soon automate the calculations her group performs manually.
So she takes action. She finds a book on computer programming in the library – 'borrowing' it from the whites-only section – and teaches herself how to programme. She sneaks into the computer room after hours for practical experience, helping the engineers to make it work in the process.
She then teaches her whole team how to programme – insisting that they're prepared for when the IBM is up and running. And when it is, she's perfectly placed not only to take on a key role herself, but to insist on bringing her newly trained team with her to make it work effectively.
Take feedback on board
Harrison is a formidable character but, unlike Stafford, he's willing to listen. When Katherine gives him a piece of her mind about the obstacles she's facing, he takes action, removing the segregation barriers that are preventing her from working effectively.
Later, having been blocked by Stafford, she asks to attend the daily Pentagon briefing so she can access the information she needs. Harrison agrees – much to the surprise of those present. And he also gives her the opportunity to demonstrate why she deserves to be there – as seen in the clip below.
Identify and nurture talent
Throughout the film, Katherine is kept in her place by Stafford.
He takes credit for her work, ensuring her name is deleted from any reports she writes. He stops her attending meetings she would benefit from. He gives her no support or encouragement – all because he is more interested in protecting his own position than leading his team.
But others do notice Katherine's ability. Astronaut John Glenn recognises and trusts her intellect. And Harrison, too, eventually notices Katherine's potential – and Stafford's negative influence. "You know what your job is?" Harrison reminds Stafford. "To find the geniuses among these geniuses."
Once Katherine, Dorothy and Mary are given an opportunity to show what they can do, they're able to play a crucial role in the success of the American space programme.
This post from Forbes has more lessons on leadership in Hidden Figures for diversity and inclusion.