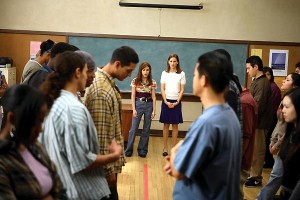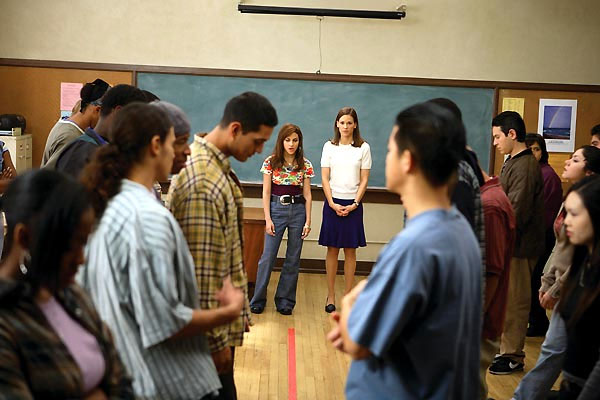 Diversity and tolerance are hot topics in world politics currently, and a TV company in Denmark recently made its entry into the debate. "All That We Share", which you can see below, is an ad that quickly went viral, notching up over three million views on YouTube in less than two weeks.   
It highlights that, while we have a tendency to put people in boxes, when we dig beneath the surface we have far more in common than we may realise.
And as we tend to like those with whom we have something in common, highlighting similarity rather than difference is a powerful way to encourage tolerance and inclusion. 
Another great example of this approach can be found in the movie Freedom Writers.
In her first teaching job in California, Erin Gruwell (played by Hilary Swank) finds the tense, distrustful atmosphere in her multiracial class prevents many of her students from learning.
To break down those cultural barriers, she devises a 'line game' – and helps each of her students discover that they're more alike than they realise. You can see the scene below.
As humans, we have a natural tendency to form 'in' groups: 'tribes' where we can have safe and rewarding human contact, whether through family, friends, work colleagues, sports teams or social clubs.
And while this is often a good thing, it can also create 'out' groups. Emphasising that we all share common human experiences is a powerful way to increase tolerance, diversity and inclusion.