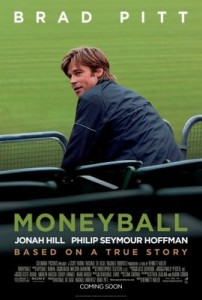 When was the last time someone sat you down to talk about your strengths and how you can develop them further? 
Or the last time you did that with someone else?
Most performance discussions focus on your weaknesses. Your strengths might be mentioned but are then left pretty much alone. After all, what's to discuss? You're already good at those things.
A strengths-based approach takes a different tack. Those things you're good at, that you enjoy, that come naturally to you – they're your natural talents. They're also the things that you have the potential to become truly amazing at, if you devote the time to really maximise that potential.
So, if you're naturally good at speaking and presenting for example, do you stop there? Or do you search for best practice presentation techniques and continually try them out until you become a truly great presenter?
By using your strengths more, you'll develop them to a higher level, enjoy your work more and make a bigger contribution to the success of your organisation.
What about those weaknesses?
This is not to say that weaknesses are unimportant. If it's a skill that's essential to your role, you'll need to achieve a level of competence in that skill, or move to another role that's better suited to you. 
Or you could use other people's skills to fill in your gaps, leaving you to spend more time on your strengths.
A strengths-based approach in movies: Moneyball
This approach to maximising strengths, and minimising weaknesses, is beautifully realised in the film  Moneyball, which highlights the Oakland Athletics' revolutionary approach to success in baseball.
In an early scene, Yale graduate Peter Brand outlines the 'sabermetric' approach to player recruitment to Oakland Athletics General Manager Billy Beane. 'We'll find value in players that nobody else can see." explains Peter. "People are overlooked for a variety of biased reasons and perceived flaws. Age, appearance, personality. I believe … there is a championship team we can afford, because everyone else undervalues them. Like an island of misfit toys." 
One example Peter cites is the relief pitcher Chad Bradford, who has great statistics but is overlooked because scouts focus on his perceived weakness: his unusual throwing style. Another is Scott Hatteberg, whose nerve injury has ended his days as a catcher and left him cast adrift by major league clubs. Oakland recruit him for his strength at getting on base, and neutralise his weakness by training him to play at first base rather than catcher.
It's an approach that values people for what they can contribute to the success of the team, rather than what they can't.
Ways to adopt a strengths-based approach
Think about the strengths and weaknesses of your own team. Do you know what they are?  Do your team members know? After all, one paradox of strengths is that because we find them easy, we often don't acknowledge them as strengths. We assume that other people find those tasks equally easy.
How can you help encourage your team to get even better at their strengths, and negate their weaknesses? 
Perhaps they could share their skills with others – teaching or presenting is a great way to get to know your subject or skill in even greater depth. If your team members know that you recognise and value their strengths, they'll also feel more recognised and valued. 
Find out more about strengths-based leadership at Marcus Buckingham's site.