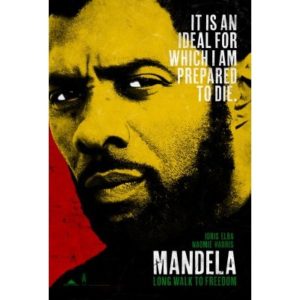 A lot has been said about Nelson Mandela's legacy since his sad passing in December. And with opportune timing, Mandela: Long Walk to Freedom arrives to attempt to capture the essence of Mandela's character and impact. 
While Invictus – one of my top 10 leadership movies –  dealt with a short period of Nelson Mandela's life after becoming President of South Africa, Long Walk to Freedom takes on a much wider remit. Using Mandela'a autobiography as a framework, it covers his early life as a Johannesburg lawyer to his eventual release from prison in 1990.
It's a big ask which inevitably makes much of the film feel like a highlights reel, covering major events only at a superficial level. But it does throw light on three key characteristics that helped Mandela become one of the 20th century's greatest leaders. 
1. Vision
Mandela has a clear, unequivocal vision: a free South Africa with equal rights for all, whether black or white. It's a vision he articulates at every opportunity, not least when facing the death penalty at his trial for terrorism.
It's a vision on which he never compromises. For example, when the Government opens negotiations with Mandela prior to his release, they offer many concessions: repealing certain laws, releasing his fellow activists from prison, legalising the African National Congress (ANC). They expect concessions in return. But Mandela is firm. Only equal rights for all – black or white – is acceptable.
2. Selflessness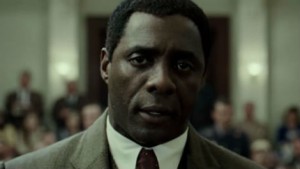 Selflessness is not a quality always associated with leaders. For Mandela, it is the very heart of his leadership.
At his trial for terrorism, he and his fellow ANC members offer no defence. Instead, Mandela reads a statement outlining their demand for equal rights, fully acknowledging that 'it is an ideal for which I am prepared to die.' Mandela and his colleagues are fully prepared – and expect – to give their lives to their cause.
When offered release from prison in 1985 on the condition of renouncing violence, Mandela refuses. He stands by his principle of freedom and equality for everyone,  and won't compromise that principle even after 22 years of imprisonment.
But perhaps the biggest example of Mandela's selflessness is his rejection of the personal satisfaction of revenge. This, of course, is Mandela's biggest legacy: the spirit of forgiveness and reconciliation that he personally espoused and cultivated in his people.
To forgive years of imprisonment, cruelty and injustice to stay true to a bigger goal is the ultimate act of selflessness. And in Long Walk to Freedom, Mandela's approach contrasts visibly with that of his wife Winnie, who is unable to forgive the past and move on.
3. Personal responsibility
While some leaders prefer to cover their backs and pass the buck, Mandela's commitment to personal responsibility is hugely refreshing. 
This is no blind follower of popular opinion: Mandela is not afraid to say when he thinks his people are wrong. In Invictus, he interrupts a committee meeting to tell them they are mistaken in their decision to change the Springbok name and emblem, and to ask them to repeal it. 'You elected me as your leader', he tells them. 'Let me lead you now.'
In Long Walk to Freedom, when violence is igniting around South Africa and many black people want revenge, he takes to the airwaves to tell his people to go home. 'If I can forgive them,' he says, 'then you can forgive them.' And with 27 years of imprisonment, he has the credibility to be listened to.