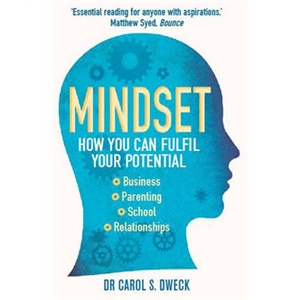 Ever wonder why some people seem hungry to develop and improve, while others … don't? They may be hungry to get promoted of course, but less keen to develop the skills they need to get there. 
Maybe you've even fallen into this trap yourself?
A few years ago, I was in that place. I felt that, through experience, I'd learned pretty much everything I needed to know about my profession, and I stopped learning. Stopped going to conferences, stopped learning from others, stopped reading around my subject. My mind had become a stone, impervious to letting in anything that would expand it.
But leaving my job changed all that. I took a few months off, started to read  different subjects, and rediscovered my joy of learning. There were so many amazing resources out there that could help improve me as a person! My mind became a sponge again, gratefully absorbing everything that I could throw at it.
In effect, I changed my mindset.
In Mindset: The New Psychology of Success, Stanford University professor Carol Dweck reveals how a simple belief about ability can heavily influence success, not just in all aspects of your own life, but also in the lives of your teams and children.
What's more, it's easy to learn.
Let's look at the two different mindsets, how they appear in different aspects of life, and how they're illustrated in movies. 
The two mindsets
Dweck's research with both children and adults over a 20-year period showed that people tend to have one of two mindsets:
The fixed mindset, where you believe your qualities are carved in stone, creating an urgency to prove yourself over and over.
The growth mindset, where you believe the natural talent life deals you is just a starting point, and that everyone can change and grow their abilities through application and experience.
The 'myth' of natural talent: Moneyball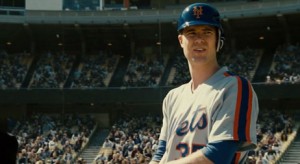 As the fixed mindset believes that your abilities are largely fixed, this gives rise to the myth that most of our top performers are naturally gifted and haven't had to work too hard to get where they are.
Yet the reality may be very different. While talent is clearly needed, the most successful performers in all disciplines – from sport to music to business – have usually had to work prodigiously hard over many years to get where they are.
In Moneyball, frequent flashbacks allude to Oakland Athletics general manager Billy Beane's failed playing career. While accepted as a phenomenally gifted athlete, Beane was never able to translate his gifts into success at the top level.
Dweck puts this down to his fixed mindset, which views natural talent as something effortless. Indeed, the very idea of deficiencies is terrifying. So when things started to go wrong for Beane, he was unable to deal with it, to ask for help or to buckle down to improve. His batting went from bad to worse, and a supremely gifted playing talent was doomed to failure.
Teaching the growth mindset: Coach Carter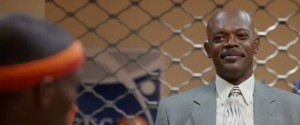 Famous American soccer star Mia Hamm once said: 'After every game or practice, if you walk off the field knowing that you gave everything you had, you will always be a winner'.
It's a quote straight out of the growth mindset. People with the growth mindset see setbacks as something to learn from and improve on next time. Those with the fixed mindset see it as an assault on their identity – and as a result, failures and setbacks are likely to make them less likely to compete in the future.
You can see this growth mindset in Coach Carter. At the end of their final – unsuccessful – game, Carter lifts his players by praising their total commitment and effort, and their progress over the year. To him, that makes them winners.
Parenting and the fixed mindset: Dead Poets Society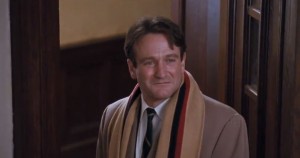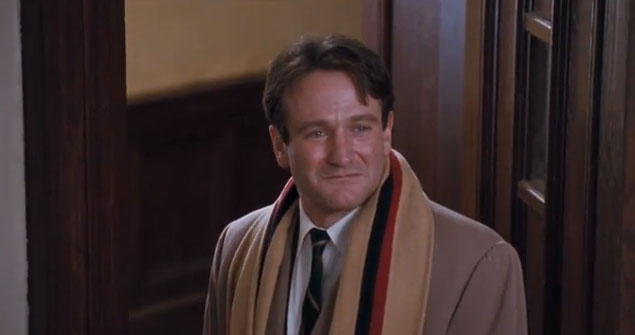 Children can enter a fixed mindset at a surprisingly young age. For example, parents and teachers who praise a child for being 'smart' or 'naturally talented' can send a message that those qualities are inherently fixed and that's what they will be judged upon in future. As a result, they feel compelled to prove themselves over and over.
Praising a child's effort or ability to learn and improve, however, can instil a growth mindset. The child sees that effort and learning are the valued commodities, not their 'natural' abilities.
The fixed mindset can also manifest itself in more sinister ways. Dweck relates numerous stories of parents who push their children to go to Harvard University. In their fixed mindset, the main goal of education is to prove their child's worth (and perhaps their own) by gaining admission to the top university. For them, it's not about learning: it's about the label. Similar tales abound of young people who are 'pushed' by their parents towards respectable careers like law and medicine, in which they may be completely miserable.
You can see this destructive dynamic in Dead Poets Society, where English teacher John Keating uses radical methods to instil a growth mindset into his students. Yet those methods have unforeseen consequences when his bright student Neil Perry, enlightened by the possibilities opened to him, has them cruelly shut down by the fixed mindset of his father who already has his life planned out for him. The result is tragic and shocking.
Top tips for developing a growth mindset in others
We can all change our mindset. Try these simple tips for helping others adopt a growth mindset.
Praise effort, learning and improvement: not ability or talent
Be tolerant of mistakes and failures, and use them as an opportunity for learning and improvement
Set high standards for commitment and effort