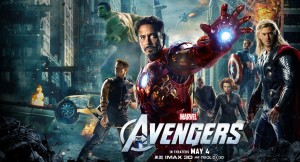 Marvel's Avengers Assemble set the cinema box office alight in 2012, racing to become the third highest grossing movie of all time. And team dynamics is central to Joss Whedon's record-breaking movie.
To face a global threat, Nick Fury, director of international peacekeeping agency S.H.I.E.L.D., assembles a group of superheroes in the hope they can work together. 'These people may be isolated, unbalanced even,' he tells his superiors, 'but I believe with the right push they can be exactly what we need'.
Assembling any team from scratch is not easy, let alone a group of unbalanced superheroes with large egos and psychological issues. Most teams go through a similar process of team bonding and the Avengers are no different, largely following the Forming Storming Norming Performing team development model coined by Bruce Tuckman.
So how do the Avengers model each stage?
Stage 1 – forming
Fury assembles the team in response to the global crisis posed by Loki and his possession of the powerful Tesseract. The aim, he says, was 'to bring together a group of remarkable people and see if they could become more. To see if they could work together when we needed them to, to fight the battles that we never could.'
Many of the team, however, are reluctant to be there at all. Thor sees it as his sole responsibility to deal with Loki. The Hulk's alter ego Bruce Banner just wants to be left alone, while the brilliant Tony Stark is deeply distrustful of Fury's intentions. Most don't see the value of the team, and are unclear of their own role within it.
Stage 2 – storming
As the team start to work together, personalities clash violently. Only Steve Rogers' Captain America and Agent Natasha Romanoff are used to following orders, so relationships are fiery and mistrust is high. Stark's arrogance winds everyone up, and many of the team bicker like schoolchildren.
There's little teamwork. When they're called upon to work together when their ship is attacked, they do so in ones and twos. As a result, they lose one of their team, Phil Coulson.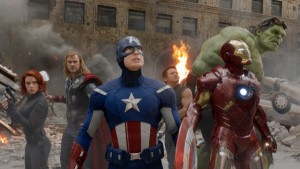 Stage 3 – norming
With his team dissipated by the battle and Agent Coulson lost, Fury attempts to re-unite the group around the Avengers vision that Coulson had believed in so strongly. Gradually, they start to appreciate the special qualities of others in the team, and recognise how they can work better as a team rather than as individuals. Their outlook becomes more team-centric than individually focused.
Stage 4 – performing
With a better understanding of their own strength and a renewed commitment to their purpose, the team start performing. As the only one with military experience, Rogers' Captain America takes the operational lead in the final battle, deploying the unique individual strengths of the team for maximum benefit: Thor is instructed to use his lightning to disrupt the alien invasion, Hulk simply to 'smash'. Each team member is looking after each other, and focused on performing the tasks they've been given.
By this stage Fury is able to take more of a back seat, and instead focuses on giving his team the space and opportunity to perform. In this case, it means trying to persuade his superiors not to nuke the city that his team is working so hard to defend.
Stage 5 – adjourning 
With the task successfully completed, the group breaks up, its purpose fulfilled. And each member feels good about what they have achieved as a team, and their role within it.
The Avengers initiative has been successful: and no doubt, they'll be called on again to defend the Earth before too long…