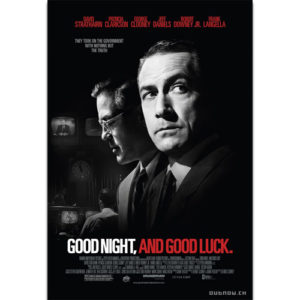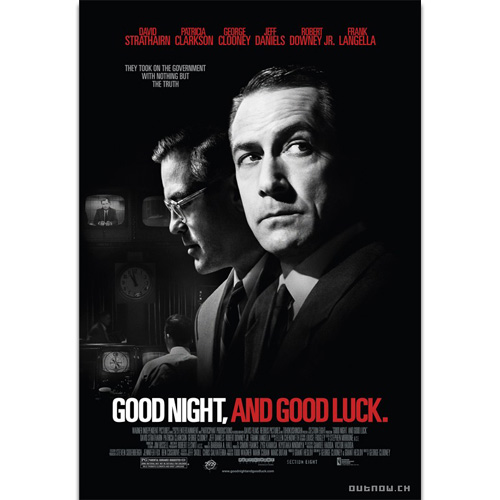 Our values govern the way we behave. And as a leader, you can gain respect quickly by consistently acting in line with your personal and organisational values.
George Clooney's Good Night and Good Luck is in many ways a film about values. It dramatises the CBS broadcaster Edward R Murrow's clash with Senator Joseph McCarthy during the infamous communist 'witch hunts' in 1950s America.
Two leaders seemingly committed to their values: but with different approaches.
Senator McCarthy values traditional values and the American way of life above all else. But in his quest to rid American society of the perceived Communist threat, he's willing to compromise other enshrined values. He's willing to ignore the principles of free speech and the right to a fair trial because he sees that sacrifice as necessary for his cause.
It's an argument, of course, that has a strong contemporary resonance, not least with the war on terror. There are strong parallels with Western society's continuing struggle to find the right balance between human rights and appropriate measures to combat terrorism.
But there are parallels here with business too. Every leader would like to say that values dictate their actions. But when a suspect deal is on the table that might make or break their organisation's future, their commitment to those values can be compromised.  
McCarthy, of course, goes further than just ignoring the principles of free speech – he's out to extinguish those principles. He accepts no challenge or dissent, and seeks to destroy those who argue against him. Speak out against McCarthy, and you must by implication be a communist yourself.
'I make no claim to leadership. In complete humility, I do ask you and every American who loves this country, to join with me.' Senator Joseph McCarthy
Again, this has parallels in business. How many leaders have you come across who surround themselves with 'yes men' – or women? Leaders who aren't keen on viewpoints that challenge their own, and reward those who toe the line rather than challenge accepted thinking?
McCarthy's approach contrasts sharply with that of news broadcaster Edward R Murrow (played by David Strathairn). Murrow's commitment to the principles of free speech and the right to a fair trial are absolute. He sees no threat worthy of compromising those values.
What sets Murrow apart as a leader is his willingness to risk everything to defend those values publicly. He knows McCarthy will come after him with his most powerful weapon – to brand Murrow himself a communist – but he proceeds anyway.
This is despite having seen the consequences of dissent at first hand with his friend Don Hollenbeck. A colleague of Murrow's at CBS, Hollenbeck has been branded a communist in the media and is well on his way to an untimely suicide.
To take on McCarthy, Murrow demonstrates another vital aspect of leadership: the value of a trusted team. The editorial team he's built are totally committed, and totally loyal.
And in his producer Fred Friendly (played by Clooney), he has a right hand man who is an extension of himself both in thought and outlook. There is total trust between the two. It's a partnership that Murrow needs for his battles with CBS chief Bill Paley, the US military – and of course McCarthy himself.
It takes courage to speak out, especially when you know fear will prevent other people from joining you.
It's a lonely place being the sole voice in the room. But it's an important place.