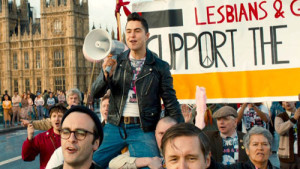 It's hard to imagine two groups less likely to unite in the UK in the mid-1980s. On one hand the miners of South Wales, locked in a bitter, violent, year-long strike against pit closures. On the other: London's lesbian and gay community, engaged in its own battle against discrimination. 
Yet this unlikely union is what makes Pride such a remarkable and inspiring story.
The catalyst was a gay rights activist called Mark Ashton (played by Ben Schnetzer). In real life, Mark died of HIV/AIDS not long after the events of this film, tragically robbing the movement of a man with impressive leadership potential.
So what made Ashton stand out? [Continue reading]