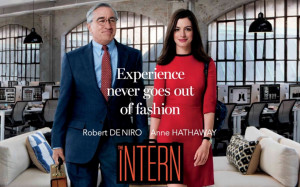 You don't have to be in a position of authority to show leadership. And one movie that makes this point better than most is The Intern. 
After a successful career, 70-year-old widower Ben Richards (Robert De Niro) comes out of retirement to become a senior intern at an internet fashion site run by entrepreneur Jules Ostin (Anne Hathaway).
When Ben is assigned to assist a reluctant Jules, he initially struggles to make an impact. But with persistence, he soon finds ways to use his personal strengths to become an essential member of the team.
It's a great lesson for anyone in how to be indispensable at work. Let's look at the qualities he brings. [Continue reading]